Chafing and Swimsuit Season
Swimsuit season can be fun in so many ways—from poolside parties and barbecues to catching the rays on your favorite beach—it's the epitome of summertime relaxation. But what happens when chafing ruins the party? In spite of the good vibes that go along with swimsuit season, for many women, chafing puts a damper on things with uncomfortable, annoying and embarrassing redness and irritation that can hold you back from having fun.
Why is Chafing a Problem During Swimsuit Season?
When it comes to chafing and the summertime, it's all about moisture. That's because even moderate amounts of moisture in the form of wet clothing or sweat against skin—can make chafing worse. Swimsuit fabric can also make close (think tight and elasticized) contact with skin in places that are usually friction-free. No matter which style you choose, chances are, your bathing suit threatens to chafe skin in at least one area. Halter styles can dig into the sides of breasts, or the top of the neck. Thick fabric seams in the inner thigh and bikini areas can cause additional rubbing where skin-to-skin friction can already be a problem. Add a few dips in and out of the pool or ocean, and some light physical activity and swimsuit chafing can really become an issue.
Stopping Swimsuit Chafing: It's All in the Preparation
The key to minimizing chafing is getting ahead of the game. Applying an anti-chafing product before you put your swimsuit on can help to reduce the chances of chafing. This summer, boost your confidence and your comfort. Try Monistat® Care™ Chafing Relief Powder Gel®. It combines the protective benefits of lotion and powder to help protect the skin from irritation caused by moisture, heat, movement and shaving. Chafing Relief Powder Gel® dries to a silky finish with a non-greasy, fragrance-free formula that won't stain clothing and is gentle enough for daily use. Plus, Chafing Relief Powder Gel® soothes chafing and calms razor burn at the same time—no need to apply multiple products!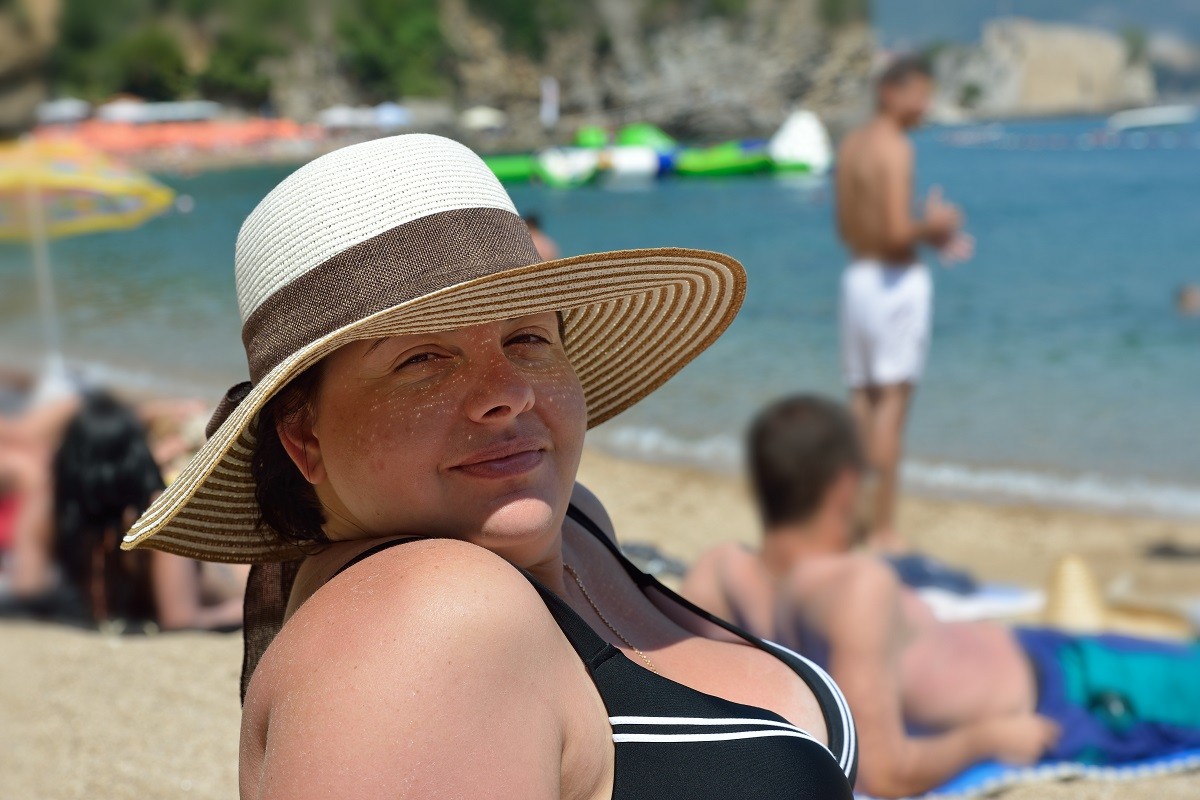 Chafing Relief Powder Gel®
Learn about Monistat Care® Chafing Relief Powder Gel
How to Treat Summer Chafing
How can you prevent chafing at the beach and by the pool? Apply Chafing Relief Powder Gel® after you shower, when skin is dry, and before you put on your bathing suit. It will help to:
Protect skin with a smooth, breathable moisture-control barrier 
Fight friction and relieve uncomfortable irritation 
Reduce the appearance of redness after shaving or waxing the bikini area
Find Chafing Relief Powder Gel® in the feminine hygiene aisle and online where other MONISTAT® products are sold. Say goodbye to bathing suit chafing and say hello to summertime fun!