Cooling Cleanse and Freshness for Women on the Go
Our vaginas and their pH don't always cooperate with our busy lives or our social calendars, which can be frustrating, especially when you feel uncomfortable at work, in the grocery store, or somewhere equally inconvenient.
The good news is, MONISTAT® Care™ Cooling Cloths can help to address vaginal freshness on the go. These individually-wrapped cloths can be carried discreetly in a purse or pocket for instant, on-the-go cooling on contact.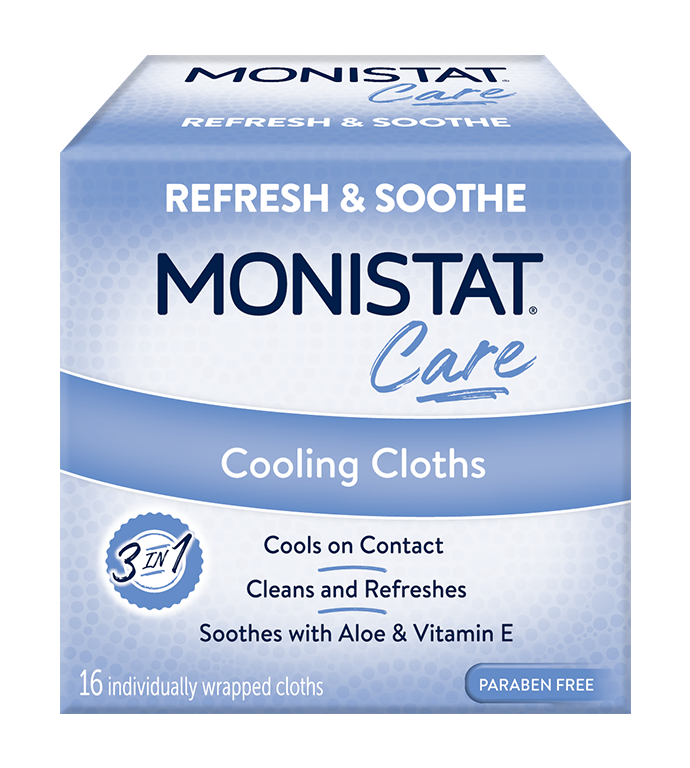 Do you have a yeast infection?
Answer a few questions and find out what your symptoms mean.
About MONISTAT® Care™ Cooling Cloths
When you are uncomfortable or just need to feel refreshed, you want to deal with it quickly. Individually wrapped Cooling Cloths are specifically designed for external use and gentle enough for daily use. Keep one in your bag for whenever you want that fresh and clean feeling.
Cools and Cleanses
Soothes with Aloe and Vitamin E
Paraben Free
Balanced for a Woman's Natural pH
Will not treat yeast infections.
Keep an Eye on Your Symptoms
Minor irritations can come and go. If symptoms persist, talk to your healthcare professional.

Monistat FAQ
Get answers to questions from women just like you.