Keep Vaginal Health in Mind when Exercising at Home
With more people working from home these days, more women are also exercising at home—whether that's in a designated home gym, yoga on open floor space, or hitting the exercise bike for an online spin class. When your workspace is close to where you exercise, it's tempting to sit back down and continue working while still in your sweaty clothes. This can lead to yeast infections.
The Connection Between Sweat and Yeast
Yeast grows naturally in a woman's vagina, but too much of it can cause itching, burning and abnormal discharge. Because yeast thrives in a warm, moist environment, it's easy to see how working up a sweat through exercise or with any physical activity could increase the amount of yeast and lead to a yeast infection.
If you use the local or office gym during your lunch break from the office, you normally change back into dry clothes to go back to work. Now that many of us are working from home, it's easier to fall into unhealthy habits like keeping your sweaty clothes on after your workout.
Tips for Vaginal Health and Exercise
The solution for this is not to stop exercising—but it can be nearly as simple, such as doing one or more of the following:
Wear loose fitting fitness shorts or pants that wick away moisture and sweat.

Wear cotton underwear instead of underwear made from nylon, Spandex or other non-breathable material.

When cycling, stand up to pedal periodically to help increase air flow to your skin and vaginal area. Many cycling classes incorporate some time standing to increase workout intensity.

No time to shower? Undress after exercising, towel off and put on fresh, dry clothes and underwear.

Little time to shower? Rinse off quickly in the shower, dry yourself well, then put on fresh, dry clothes.

Only workout in clean clothes. Do not re-wear unwashed clothes you have exercised in.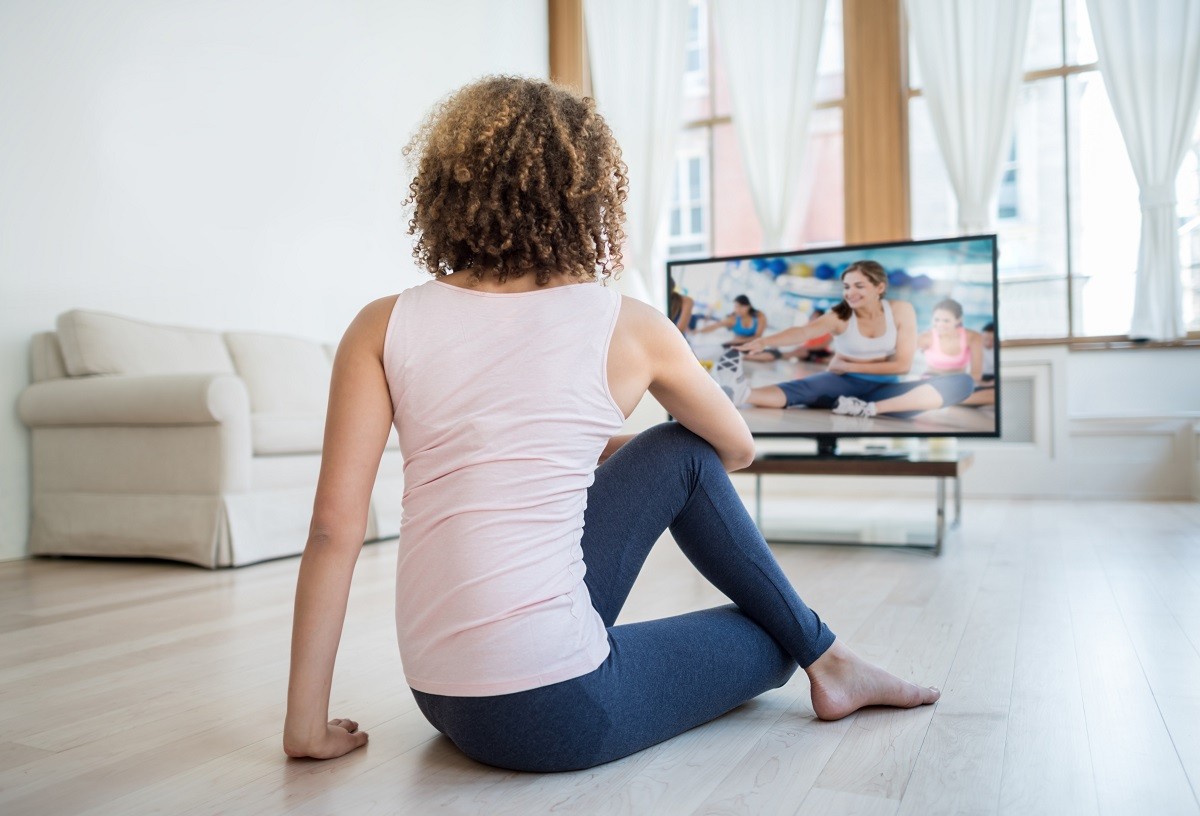 Instant Itch Relief Cream and Itch Spray
Learn about Monistat Care® Instant Itch Relief Cream & Spray
At-Home Treatment for Yeast infection
We all have days where we can't find the time for a quick-change of clothes. That's okay. Pat yourself on the back for keeping your exercise routine going and know that MONISTAT® has you covered.
If you have had yeast infections before and recognize the signs or your doctor has confirmed you have a yeast infection, use the MONISTAT® you prefer to cure your yeast infection at home. MONISTAT® is the #1 OTC (over-the-counter) yeast infection brand and relieves yeast infection symptoms four times faster than the leading prescription pill.
At-Home Prevention and Relief for Chafing
Exercise not only can lead to yeast infections, but it can cause chafing as well. Chafing is when skin becomes red, irritated or raw due to friction—skin rubbing against skin, skin rubbing against tight-fitting clothing, or friction from moving body parts against exercise equipment, like a bike seat. Sweat, even light sweat, can make chafing worse.
Body-hugging workout clothes give you terrific support while exercising, but they may also be trapping more sweat on your skin. As your clothing sticks to and rubs against your skin, chafing can occur. If you are using an indoor or outdoor bike, friction from the seat and from tight-fitting clothes could also cause chafing in your vaginal area.
Luckily, MONISTAT® offers at-home prevention and treatment for chafing that can help. MONISTAT Care® Chafing Relief Powder Gel® comes in a non-greasy, fragrance-free formula that dries to a silky finish and won't stain clothing. This soothing gel protects skin by providing skin with a smooth, breathable barrier that helps control moisture and resist friction. Our MONISTAT® Chafing Relief Powder Gel® can also be used to reduce redness and irritation as well as calm razor burn. Apply it before you work out to help prevent chafing, or use it to protect irritated skin after an intense workout.
So keep exercising and keep these tips for vaginal health in mind!

Do you have a yeast infection?
Answer a few questions and find out what your symptoms mean.