Navigating Yeast Infections During Pregnancy
By Dr. Taraneh Shirazian, OB/GYN and Monistat Ambassador
Throughout pregnancy, the body changes in multiple ways and can cause a variety of different side effects from fatigue to nausea and hormonal changes. Your ribs expand to adjust to the growing uterus, your breasts increase in size to accommodate lactation, and your hips widen to prepare for the birth of the fetus. In addition, levels of the hormones estrogen and progesterone increase, changing the balance of yeast and bacteria in the vagina. Because of this, vaginal infections are more common during pregnancy. Some studies have reported yeast infection rates as high as 30% during pregnancy and are most common in the second trimester.
The Link Between Pregnancy and Yeast Infections
Since we know infections are more common in pregnancy, getting a yeast infection is a definite possibility. As your body changes, it's important to be aware of any abnormal symptoms or side effects that may occur. It's difficult to keep the vaginal pH balanced during this time due to the constant physical changes of pregnancy and the changing hormonal environment. Keep a lookout for common symptoms such as thick white discharge, itching of the external vulva or internal vagina, vaginal pain, and discomfort. While yeast infections are typically simple to treat, they do need a bit more attention when pregnancy is involved. Being aware of the symptoms, checking in with your doctor and choosing a safe treatment will have you feeling better in no time.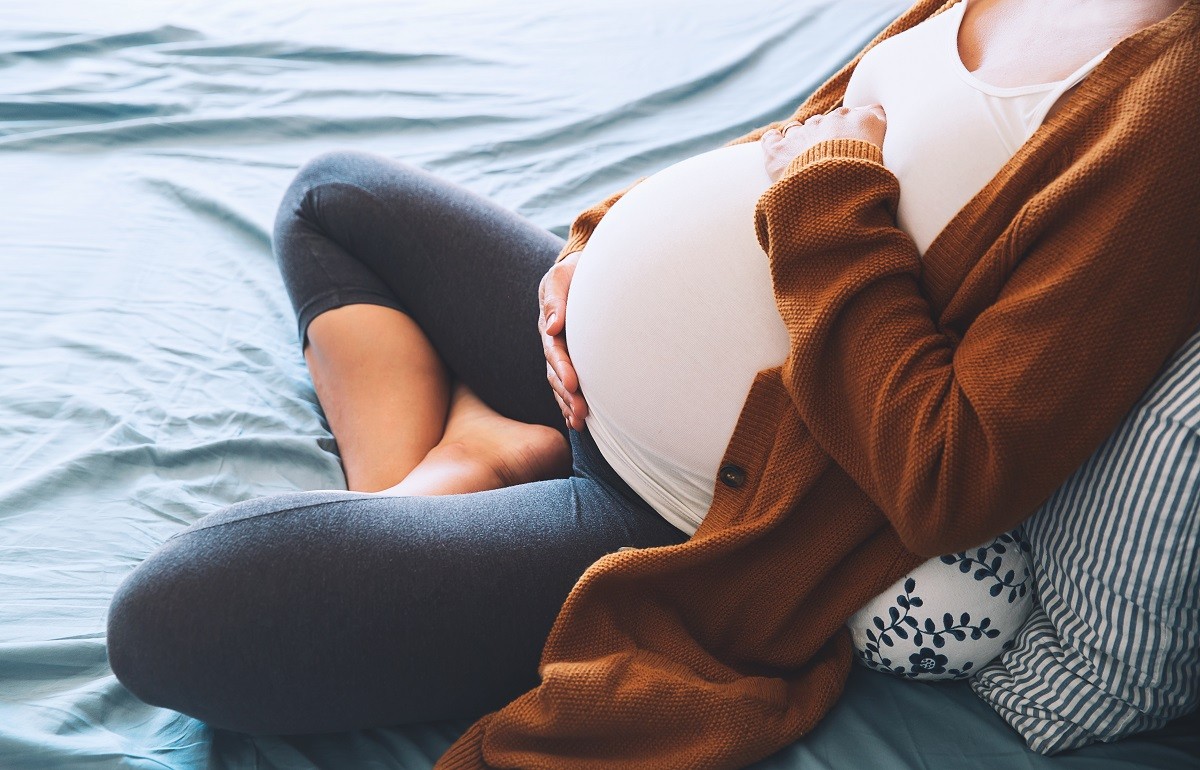 Do you have a yeast infection?
Answer a few questions and find out what your symptoms mean.
Safe Solutions
While treating any type of infection might seem daunting while pregnant, there are some easy solutions to avoid a yeast infection and treat one if it does pop up. If any symptoms arise during pregnancy, you should consult your doctor before treating.
Talk to your doctor and consider keeping a treatment on hand at home in the event of a yeast infection for quick and easy relief. MONISTAT® 7 is a 7-day treatment with smaller doses of the active ingredient that is evenly distributed throughout the week at bedtime. The CDC recommends a 7-day topical yeast infection treatment for pregnant women. If your doctor recommends the treatment, there's no need to wait for a prescription as MONISTAT® can be picked up from your local drugstore or ordered online. It's an effective way to address your infection and is safer than oral fluconazole in pregnancy.
For everyday solutions, keeping a healthy regimen by staying away from high-sugar foods, changing out of wet clothing, and sticking to a well-rounded diet can help keep yeast infections at bay. Using a cleanser that's safe for daily use and is pH balanced to a healthy pH, such the MONISTAT® Feminine Cleanser, can keep you feeling fresh and cleansed from odor and discharge. Plus, if you experience any chafing during pregnancy, MONISTAT® offers a Chafing Relief Powder Gel that soothes irritation while creating a barrier to protect skin from friction.