Treating Yeast Infections and Drug Interactions
Medication interactions can be a serious issue, and it's important to educate yourself about certain kinds of drug interactions. Did you know that for women who take medications on a regular basis—like oral contraceptives or medicines for treating diabetes or high cholesterol—when treating a yeast infection, there's more to think about than just eliminating symptoms? For these women, MONISTAT® may be a safer choice. This is because topical antifungals cause fewer drug interactions within the body because they work at the site of the infection, not in the bloodstream.
Studies have shown that oral antifungals such as fluconazole (Diflucan®) have been associated with abnormal elevations of liver enzymes. Because the body metabolizes fluconazole in the liver, interactions can occur if you take fluconazole along with other medications that are also metabolized in the liver.¹   Even if you take just one tablet, fluconazole remains in your body for days. Before you take fluconazole to treat a yeast infection, check with your healthcare professional or pharmacist about potential interactions with medicines you may already be taking, or check for medication interactions online. This is especially important if you experience recurrent vaginal yeast infections, since your healthcare professional may be likely to prescribe multiple doses of fluconazole.¹
MONISTAT® is Appropriate for More Women
Remember, topical antifungal creams like MONISTAT® cause fewer side effects throughout the body because they work in the vagina, at the site of the yeast infection. MONISTAT®, with the active ingredient miconazole, is a suitable treatment option for a wider range of women, including those who are:
Taking oral contraceptives
Taking antidiabetic drugs and other drugs metabolized in the liver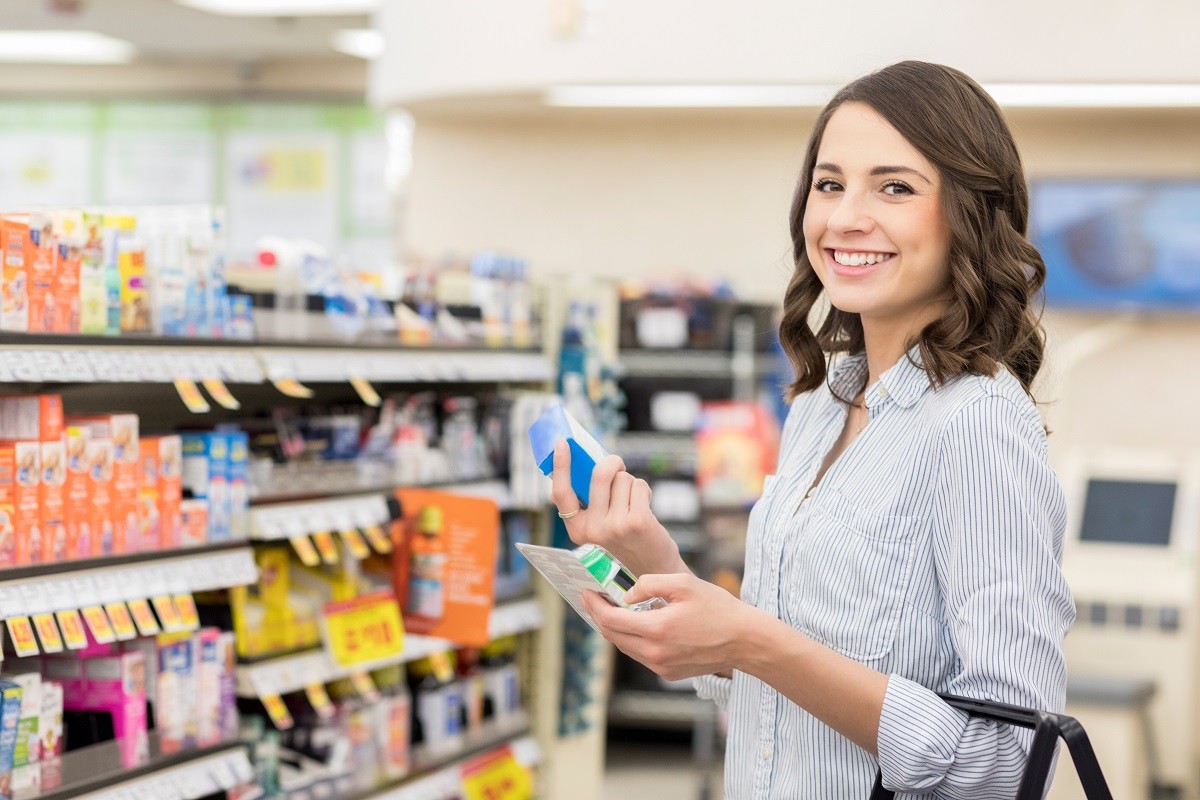 Do you have a yeast infection?
Answer a few questions and find out what your symptoms mean.
Which MONISTAT® Product is Right for You?
MONISTAT® 1
Monistat® 1 Combination Pack is a single-dose product (1200 mg of miconazole nitrate) which may be the perfect solution for busy women with active lifestyles. Available in Ovule® form. Use as directed.  
MONISTAT® 3
MONISTAT® 3 is a great treatment option for women who want a less concentrated treatment (200 mg of miconazole nitrate per dose) that provides consistent treatment and relief at moderate dosage levels. Available in Ovule®, cream and suppository forms. Use as directed. 
MONISTAT® 7
The MONISTAT® 7 suite of products is the original formula (100 mg of miconazole nitrate per dose), with smaller doses of the active ingredient evenly distributed throughout the week at bedtime. The CDC recommends 7-day treatment for pregnant women and diabetic women (consult a doctor before use).  Available in cream form. Use as directed.
Opinions, content and any information expressed on or linked with this website, are intended to be general in nature and do not constitute medical advice, diagnosis or treatment. Always seek medical advice from your professional healthcare provider.
References
Centers for Disease Control and Prevention. Sexually Transmitted Diseases Treatment Guidelines, 2015. Accessed June 20, 2017.

How do I cure my yeast infection?
Let us help you find the best product for you.